Prof. Ji Wang, Ningbo University.
Bio:
Prof. Ji Wang
has been a Qianjiang ChairProfessor of Zhejiang Province at Ningbo University since 2002. He also served as Associate Dean for Research and Graduate, School of Mechanical Engineering and Mechanics, Ningbo University, from 2013 to 2019. Professor Ji Wang is the founding director of the Piezoelectric Device Laboratory, which is a designated Key Laboratory of City of Ningbo. Professor Ji Wang was employed at SaRonix, Menlo Park, CA, as a senior engineer from 2001 to 2002; NetFront Communications, Sunnyvale, CA, as senior engineer and manager from 1999 to 2001; Epson Palo Alto Laboratory, Palo Alto, CA, as Senior Member of Technical Staff from 1995 to 1999. Professor Ji Wang also held visiting positions at Chiba University, University of Nebraska-Lincoln, and Argonne National Laboratory. He received his PhD and Master degrees from Princeton University in 1996 and 1993 and bachelor from Gansu University of Technology in 1983.
Professor Wang has been working on acoustic waves and high frequency vibrations ofelastic and piezoelectric solids for resonator design and analysis with several USand Chinese patents,about 200 journal papers, and frequent invited, keynote, and plenarypresentations in major conferences around world. He has been board members, advisors, and consultants to many leading companies in acousticwave device industry. Professor Wang has been a member of many international conference committees and currently serving the IEEE UFFC Technical Program Committees of the Frequency Control and Ultrasonics Symposia, the IEEE MTT-S, and the IEC TC-49.He is also the funding chair of Committee on Mechanics of Electronic and Magnetic Devices, CSTAM, and the SPAWDA. From 2015, Profess Wang is the editor-in-chief of Structural Longevityand members of the editorial boards of several internationaljournals.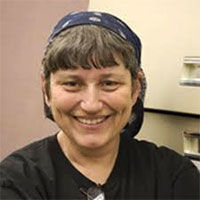 Prof
.
Miriam Rafailovich, Stony Brook University
.
Bio:
Miriam Rafailovich received her PhD from Stony Brook University in Applied Nuclear Physics. She then did her post doctoral work at Brookhaven National Laboratory and the Weizmann Institute. Miriam was associate professor of Physics and Astronomy at CUNY, Queens College and returned as Professor of Materials Science and Engineering at Stony Brook University, where she is currently a distinguished professor and co-director of the program in Chemical and Molecular Engineering. Miriam is director of the Garcia NSF center for Polymers at Engineered Interfaces . Her research interests span a broad spectrum which includes, the applications of polymer nanocomposites to advanced materials engineering for energy applications, flame retardant compounds, biodegradable polymers, bioengineering materials, and nanotoxicology. Miriam is also known as a pioneer in the integration of research with education . She has graduated more than 60 PhD and Masters students and mentored several hundered undergraduate and high school students from across the United States and abroad. She is the co-author of more than 360 publications in peer reviewed journals and technical review articles, a Lady Davis Foundation Scholar and a fellow the American Physical Society
Pr
of
.
Yung
C. Shin,
Purdue University.
Bio:
Professor Yung C. Shin received his Ph.D. from the University of Wisconsin in Madison in 1984 and currently is the Donald A. & Nancy G. Roach Distinguished Professor of Advanced Manufacturing at Purdue University. He is also director of the Center for Laser-based Manufacturing at Purdue University. His research areas include laser processing of materials, advanced machining processes, data-driven methods, automation and intelligent systems for manufacturing. He has published over 400 papers in archived journals and refereed conference proceedings. He is a fellow of SME and ASME and also a senior member of LIA, ASM and TMS.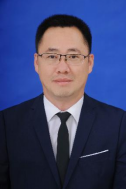 Pr
of.
Qigang Han
, Jilin University
Bio:
Prof. Qigang Han has served as a professor and an assistant dean for College of Materials Science and Engineering, Jilin University,China. His research area is focus on the materials design, synthesis, processing, modeling and simulation. Inspired by the multi-regional structure of mineralized fiber layers in the dactyl clubs of mantis shrimps and its corresponding impact-resistance function, his team carry out the study on biomimetic structural design and flexible manufacturing technology of continuous fiber composite, honeycomb sandwich composite and hybrid-scale fiber composite. Afterwards, the principle of fiber synergy and bio-inspiredregulation on structure/function is proposed. Then, the analytical model of bio-inspired structure/function was established and the bio-inspired structural/functional fiber composite was designed. Furthermore, the new mechanism and method of multi-point flexible hot-press forming were formed to solve the problems of improving the properties and restraining the residual stress of fiber composites. Prof. Han have publish about 100 papers, and got about 50 patents.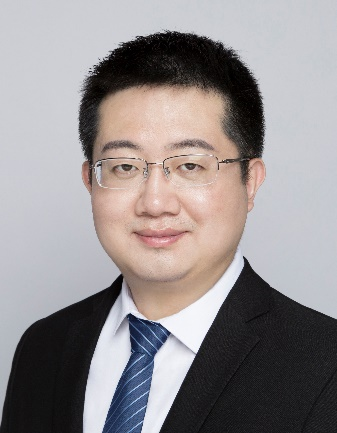 Assoc. Prof. Jinyang Xu,
Shanghai Jiao Tong University, China

Bio:
Jinyang Xu
is an Associate Professor and a Doctoral Supervisor of Mechanical Engineering at Shanghai Jiao Tong University, China. He received his Ph.D. (2016) in Mechanical Engineering from Arts et Métiers ParisTech, France. His research interests focus on composites machining, numerical modeling, micro/nano cutting, and surface texturing. He has published over 100 articles in highly-ranked JCR-referenced journals as a first/corresponding author, and edited 2 monographs, 5 book chapters, 5 int. conf. proceedings & 8 special issues. He now serves as the Editor-in-Chief of the Journal of Coating Science and Technology (JCST) and the International Journal of Product Sound Quality (IJPSQ). He is an Associate Editor of Simulation - Transactions of the Society for Modeling and Simulation International (SCIE/EI) and Frontiers in Materials (SCIE/SCOPUS). Presently, he is an Editorial Board Member of 7 SCI journals, including Green Materials, Journal of Superhard Materials, Int. J. Aerospace Engineering, Coatings, Lubricants, etc. He was honored with the prestigious IAAM Scientist Medal of the year 2020, and awarded the Shanghai Pujiang Scholar by the Shanghai Municipality in 2017. He is a fellow of IAAM and also a senior member of ASME and SCS.